History:
Metaloid is a car that is part of the Silencerz lineup. It never made an on-screen appearance but was released as a Die-Cast collectible car.
Driver: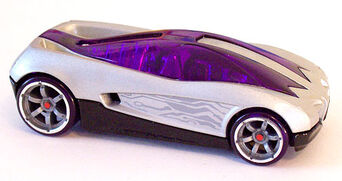 Features:
-EMP
-Car & Driver Return Device
-Invisibility
-Car Morphing
-Camouflage Piercing Light Rays
-Flat 6 Supercharged/Intercooled Aluminum Engine
-450 HP
Die-Cast Variants
-2005 Acceleracers Silencerz
-2007 Meteor Mayhem Playset
-2009 Loop and Launch Trackset
Community content is available under
CC-BY-SA
unless otherwise noted.