RD-03 is a car that is part of the Racing Drones lineup. It did not make an on-screen appearance but was released as a Die-Cast collectible car. They are drivin by RD-S1 drones.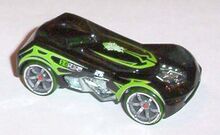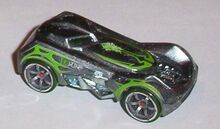 Vehicle Specs
RD-03 features an A6 F25 hydrogen fueled turbine engine making 690 HP. It also features independent fully adjustable computer controlled suspension and all wheel drive.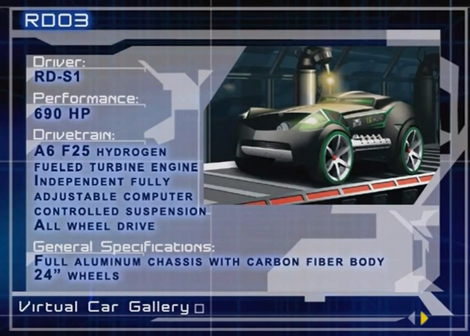 It's body is made out of carbon fiber and has 24" wheels.
Die-Cast Variants:
-2005 Acceleracers Racing Drones (Black/Green & Silvera
-2005 Acceleracers Racing Drones (Gray/Green &Silver)
-2006 Duracell Batteries Promo
-2009 Hot Wheels Color Shifters
-2010 Gorilla Attack Track Set
-2015 Super Chromes
Community content is available under
CC-BY-SA
unless otherwise noted.